One Billion Act of Peace 2016 Hero Awards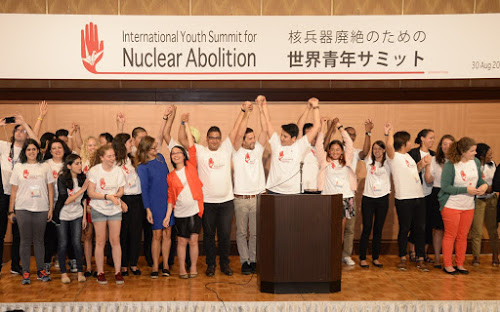 Il Summit Internazionale dei giovani per l'abolizione delle armi nucleari, cui Senzatomica ha partecipato ad Agosto 2015, e la solenne promessa formulata (
https://internationalyouthsummit.org/pledge/
) sono stati nominati per il One Billion Acts of Peace 2016 Hero Award nella categoria 'Up and Coming Peacemaker'.
One Billion Acts of Peace è un'iniziativa sostenuta dalle Nazioni Unite con l'obiettivo di creare UN MILIARDO di Atti di Pace in tutto il mondo entro il 2019. La campagna è guidata da 13 premi Nobel, tra cui il Dalai Lama e l'arcivescovo Desmond Tutu, che ispirano attivamente la pace e le azioni dirette al cambiamento, creando Atti di Pace e di costruzione di comunità in ogni angolo del mondo.
È possibile sostenere la candidatura votando tutti i giorni fino al 12 Maggio.
VOTIAMO E DIFFONDIAMO!